BOCCE PRESENTS:
THE FUTURE 1.0
Imagine, if you will, a world filled with flying cars, jet packs and silver jumpsuits. On their newest album, Future 1.0, Bocce explores yesterday's promise of a better world through technological advancement. The self-produced, online release takes the band in a bold new direction, fusing elements of kraut-rock and psychedlia into Bocce's electronic rock roots. An amalgamation of orchestral elements, out-of-worldly synths and heavily processed vocals are used to explore a day when language, space and even time provided no limit to what is possible for humanity. The band's exciting live performances have also been augmented by an audio/visual multimedia experience that brings to life Bocce's vision of
THE FUTURE
!
February 2 - Guelph, ON @ EBAR
February 25 - Toronto, ON @ Tranzac
March 1 - Toronto, ON @ Silver Dollar
March 2 - London, ON @ Castle Drum
March 3 - Waterloo, ON @ Starlight
March 17 - Hamilton, ON @ This Aint Hollywood
March 30 - Brantford, ON @ Charlies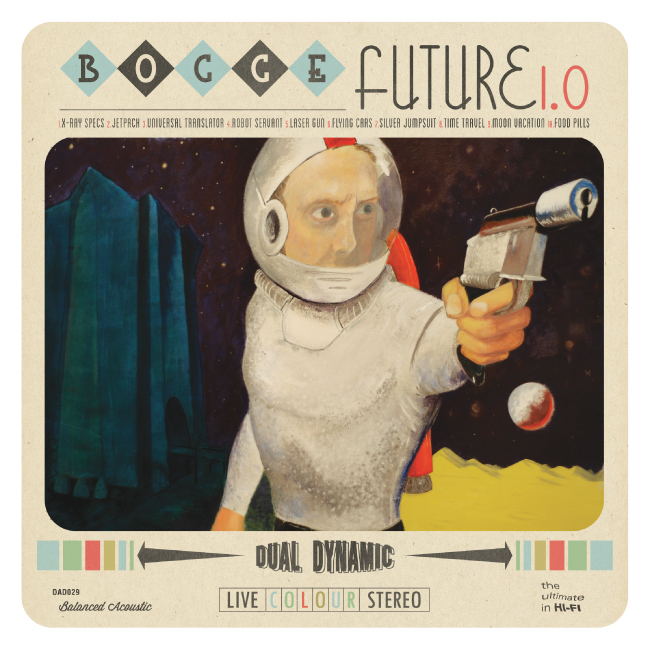 Bocce is an electronic-rock band from Waterloo, Ontario, Canada. Members Tony Salomone, Nik Must, Mike Bond and Ben Ong have released two previous albums, toured throughout Canada and played several music festivals including Pop Montreal, Hillside Inside, LOLA and Canadian Music Week. Bocce has remixed such bands as You Say Party, Kidstreet, Slow Hand Motem, and The I Love You Toos.